Products
MVC products include natural foundations, a range of mineral powders with SPF perfect for photography and everyday wear and a fabulous range of well blended eye colours to accentuate highlight and shade for natural day wear/evening and colour and black and white photography, and a range of her professional favourites.
Anti-Ageing BB Cream
A fabulous combination sunblock - foundation - moisturiser, primer and anti-ageing cream. For those who prefer a light cream it is perfect on its own. For those who like a bit more coverage add the mineral powder over the top.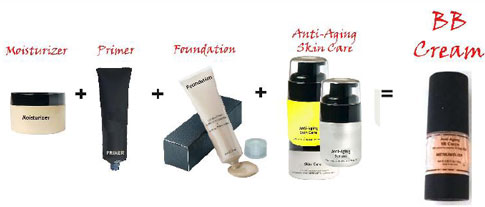 Concealers and Foundations
Concealer is a woman's best friend! My fabulous yellow concealer stick will erase redness instantly. My cover sticks hide everything from blemishes to dark circles and veins.
MVC matt foundations are fab for photos, film and every day. Great for shiny skins and if you want more coverage.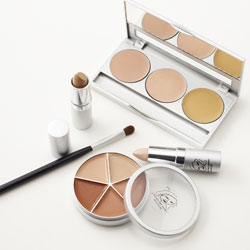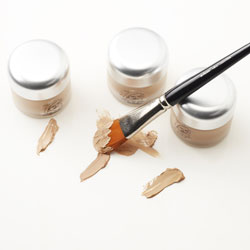 Mineral Makeup
My fantastic range of mineral makeup doesn't contain any harmful ingredients, ideal for any skin type. They are easy to use. The loose minerals are great for light everyday wear, the compact mineral based powders are perfect for touch ups and disguising those nasty blemishes or pigmentation.
I suggest every bride and working girl keeps a mineral compact powder in her touch-up bag.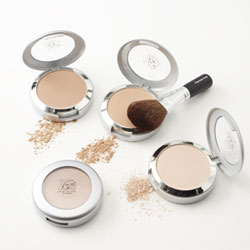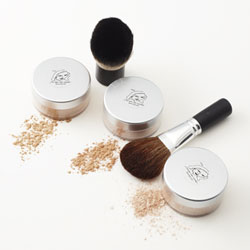 Highlights and Blush
My favourite must haves. Highlights, shimmers and gloss create beautiful luminosity for cheeks, eyes and lips.
Blush is an essential for every woman. Creates an instant glow. Powder or cream available.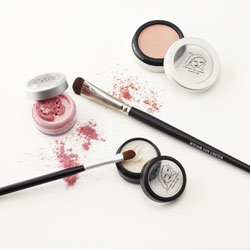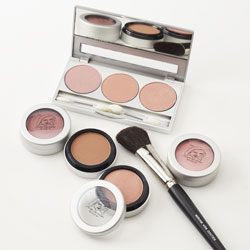 Lipstick
Lipsticks are a must have for everyone. From light natural gloss tones to bold, fabulous reds. Great for wedding touch ups, everyday use and any occasion. A specially chosen colour range to go with every look.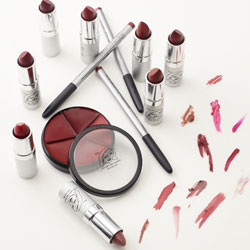 Eyeshadows
You can create your own palette of shadows, unique to your taste. From bronzy browns electric colours and a range of great smokey hues. These come in 8 colour slimline or 3 colour slimline.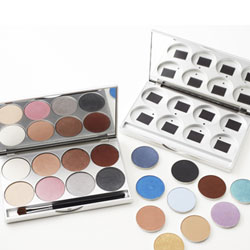 Eyeliners and Mascara
My eyeliner pencil and cake eyeliner are must haves for me, whether it's to create a natural makeup look or a smokey dramatic eye.
Silk - this magic mascara creates the biggest lashes for eveyone. With silk and green tea fibre extensions, it also works for sensitive eyes.